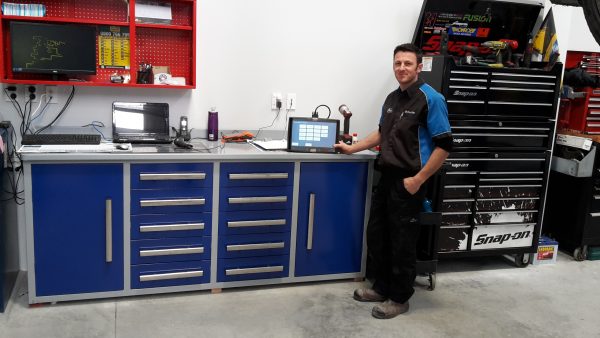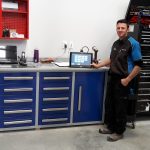 Workbenches
$1,195.00 +GST
Superb Work benches to tidy the workshop…..
Priced at just $1195 plus GST
 NEW!! The deluxe range made for NZ workshops.
A well proven unit.
Tidy up your workshop. Work Smarter
Available in a range of colours and with Chrome top option now also available
These work benches really stand out!
Ideal for ALL workshops, and an absolute must at the home garage!
220kG weight, solid construction with wood covered top.
Drawers on roller bearings and built to carry 50kg each.
Magnetic drawer and locker stops. Solid construction with braced carcus
Out with the old, in with the NEW . . .
AutoDoctor has built a new workshop in Waikanae, Mike Bennett the owner furnished the shop with our new workbenches…. we wish you well in the future …looks great!
 7FT-10D
2202*630*1010 mm • Top:630mm • Bottom: 600mm • Weight 210kg