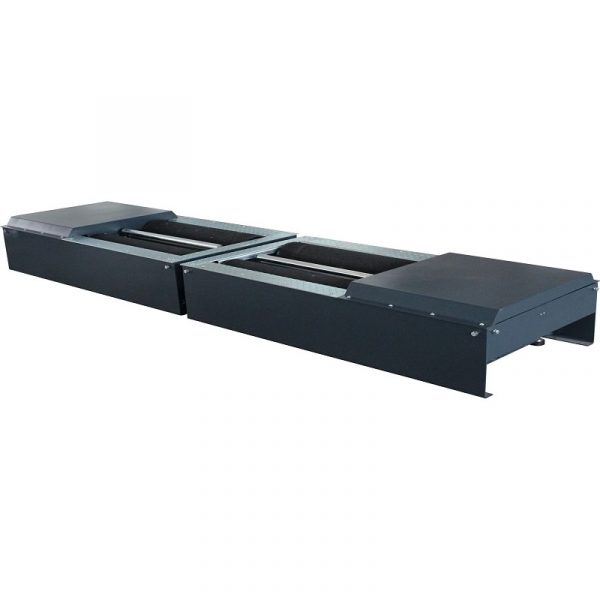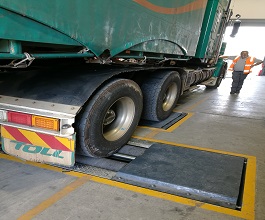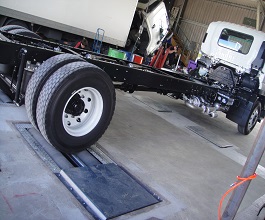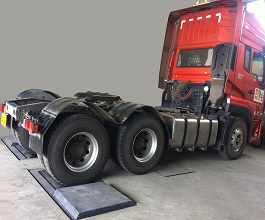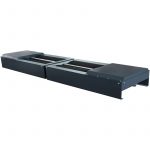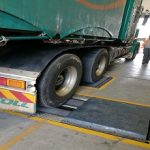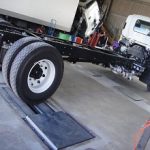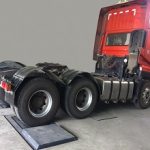 Truck Brake Roller – RRT7500
Brake Tester (RRT-7500 10T Vehicles)
Measurement Items
Brake Force (N)
Axle Brake Efficiency (%)
Sum Brake Efficiency(%)
Axle Brake balance(%)
Friction Efficiency(%)
Axle Load(kg)
The corundum roller surface with high adhesion coefficient, is near the road condition and has more than 200,000 life span. Independent safety system can automatically stop motor in case of tyre slip and to protect the tyre
With lift function to easily drive out the vehicle.
 The lift air bag can diagnose the over-load, can self-stop working.
The rear roller is higher than the front roller, it can avoiding the vehicle drive out of the bench during testing.
The compact bench is compounded with brake tester and axle tester, space-saving, high repetition of the testing data.
Parameters
Model RRT-7500
Axle Load 10T
Motor Power 11 kW X 2
Testing Speed 2.5 kM/h
Testing Range 0 ~ 30 KN
Track 800 ~ 2,700mm
Roller Diameter ф245mm
Roller Length 1,000mm
Dimension (L X W X H) 1960 X 1020 X 470mm
(2pcs, left and right bench)
Cabinet ( Control System)
Embedded industrial computer
CPU:2.4G
Memory: 1G
Hard disk: 160G
Monitor: LCD 19″
Industrial computer has high anti-interference and anti-vibration performance with good heat dissipation performance
Description
Product Enquiry
Description
Product Enquiry